As a courtesy to our patients the filing of insurance claims is a service we provide without charge.
Due to individual dental plan benefits (including fee schedule allowances, deductibles, and yearly maximums) we can only give an estimate of and not the actual payment. Any outstanding balances after the insurance pays are the patient's responsibility.
For your convenience we accept the major credit cards (MC, Visa, Discover, American Express).
We also accept care credit!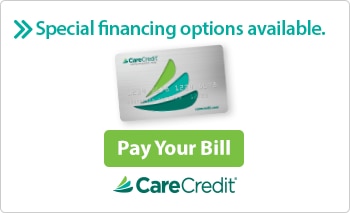 Payment is due at the time of service.